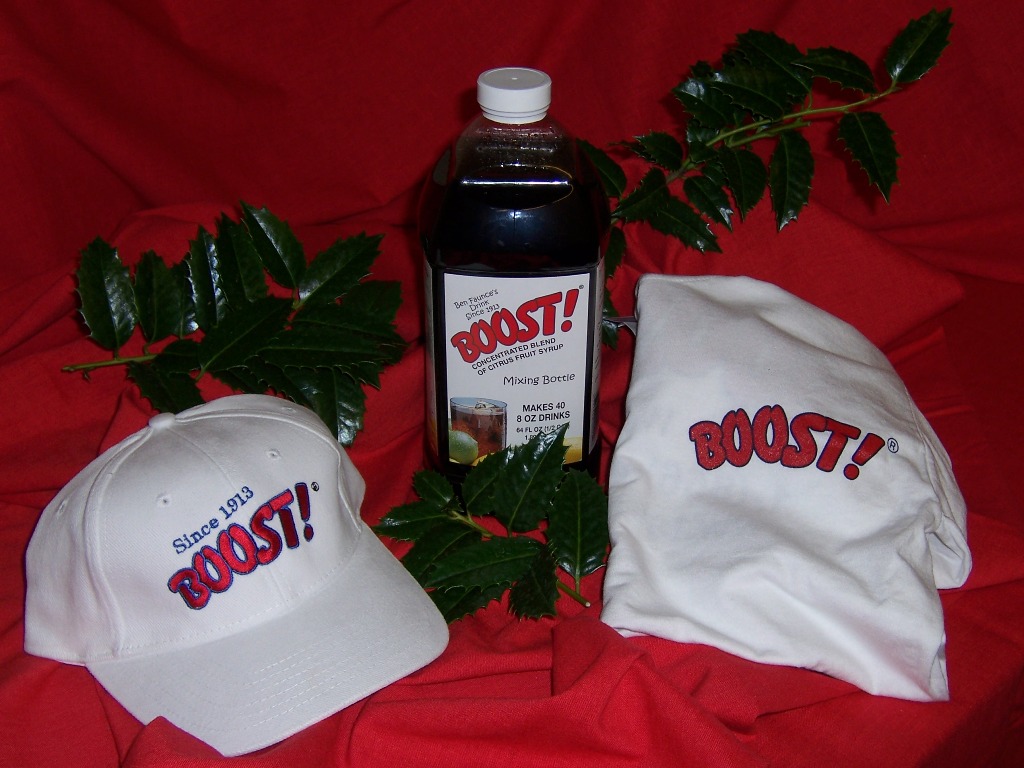 During the Grand Opening of the new wing of the Burlington County Library, we invited Dean and Nicole Greco to premiere their video on "Boost" - a uniquely Burlington County product of the river town of Riverside.
I first discovered "Take A Boost" (as it was then known) in 1953 at St. Francis College (Seminary), Staten Island, when a classmate who came from Riverside, NJ received his first "care package from home and shared it with his classmates from other parts of the country. Being from Wilkes-Barre, Pennsylvania, I had never heard of "Take A Boost." It immediately became a hit, and my classmates and I couldn't wait for Bill Curzie to get his next care package or have a visit from his family on "Visiting Sunday."
I was re-introduced to "Bost" when I moved to Burlington County from West-Virginia in 1972 and discovered that it was sold at the White Dotte Dairy Bar in my brand new home town of Vincentown. Years later, as County Historian, I found myself taking Bus Tours through Riverside to show the touring visitors the headquarters of our very own claim to a unique refreshing drink called "Boost."
Now, thanks to the cinematic talents of Dean and Nicole Greco, everyone can benefit from the truth about "Boost" as they reveal the history of this secretive drink that only a small group of NJ residents know about. Unless you try it, it's hard to describe the taste. The problem is, not many in NJ know about it because it is only sold in a very specific section of the state. Believe it or not, out of 566 towns in NJ, 'Boost' is only sold in 18 of them. So what's the deal with this amazingly guarded secret?
Thanks to Dean and Nicole for bringing their video to the Burlington County Library and helping us get the word out. They have their own website, focusonthegood.com.
NOTE: The You Tube video was copied here from the New Jersey 101.5 website where it was posted on the Dennis and Judi show page. It was also posted on Face Book, thanks to Dennis Rogers, President of the Riverfront Historical Society. Dean and Nicole Greco are available for programs at local organizations where they will present the video and invite audience participation in a nostalgic discussion about Burlington County's long-time romance with "Boost."
If you want to really immerse youself into the Boost experience, you can visit "The Original BOOST! Cafe" at 116 S. Pavillion Ave. in Riverside (08075) It is operated by Bruce Behmke, the guy in the black shirt in the film. He can be contacted at [email protected] or at 856-461-2422. Or, you can stop at the other popular BOOST watering hole, The White Dotte Restauraunt at the corner of Route 38 and Route 206 in Vincentown, across from the Vincentown Diner. Mike Greene operates that historic Burlington County landmark. Mike is the guy in the Green (go figure!) shirt in the video.